TimeTec HR is a new app by TimeTec that consolidates several TimeTec solutions: Attendance, Leave, Claim, Access and Payroll, into one super app. This article will guide you on how to use the leave module in TimeTec HR.
Benefit
By having the TimeTec HR app on your smartphone, you can easily manage your leave applications.
Process
For TimeTec Leave users to be able to carry out any request via the App, the admins will first need to carry out a few configurations within the TimeTec Leave account as shown below.
A) Configure a login credential for the user
1) Login to your TimeTec Leave account > go to User > Manage User tab
2) Select the user > Click Edit > go to System Information tab > configure the options listed below.

- Login User Name [email – please ensure that the email address is valid]
- Login Password (the login password created will become the user's temporary login password)
B) TimeTec HR application download
Users can download the TimeTec HR application from the Android, iOS, and Huawei gallery in the link below.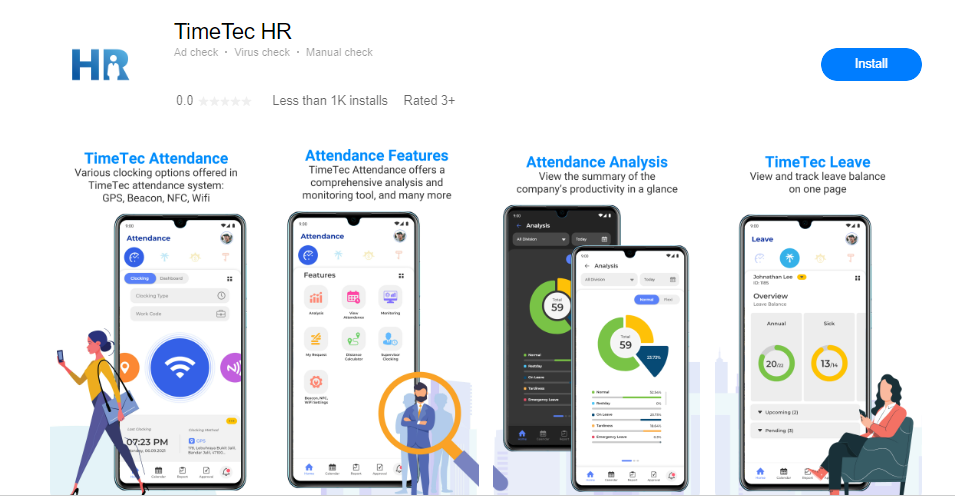 C) TimeTec HR (Leave) Login
1) The user may log in to the application by using the login credential provided by the admin.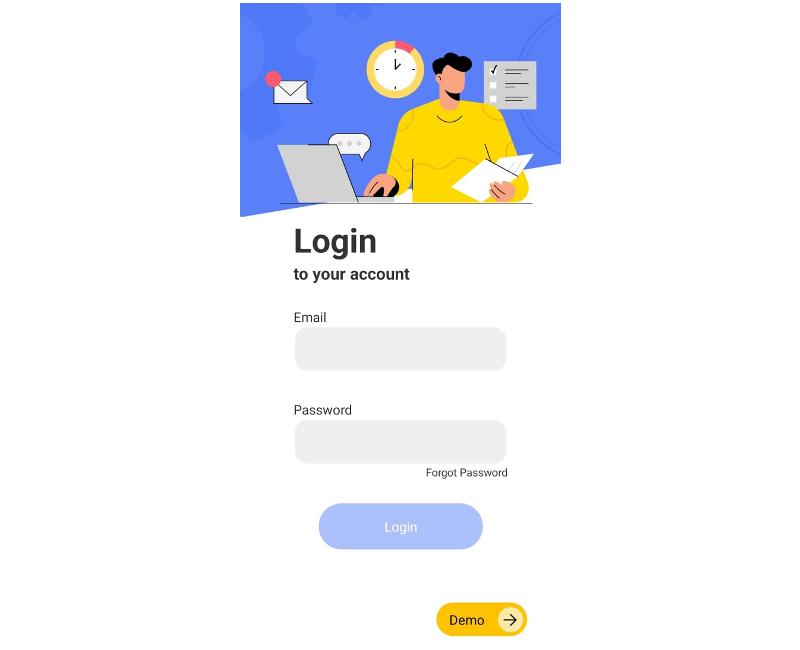 2) After the login is completed, the user may use the application to apply for leave.
3) Other features available in TimeTec HR - Leave module:
a) Leave Overview - users will be able to view their leave allocation, balance, leave used, upcoming leave, and pending approval application.

b) Calendar
- view who's on leave and holiday for the month.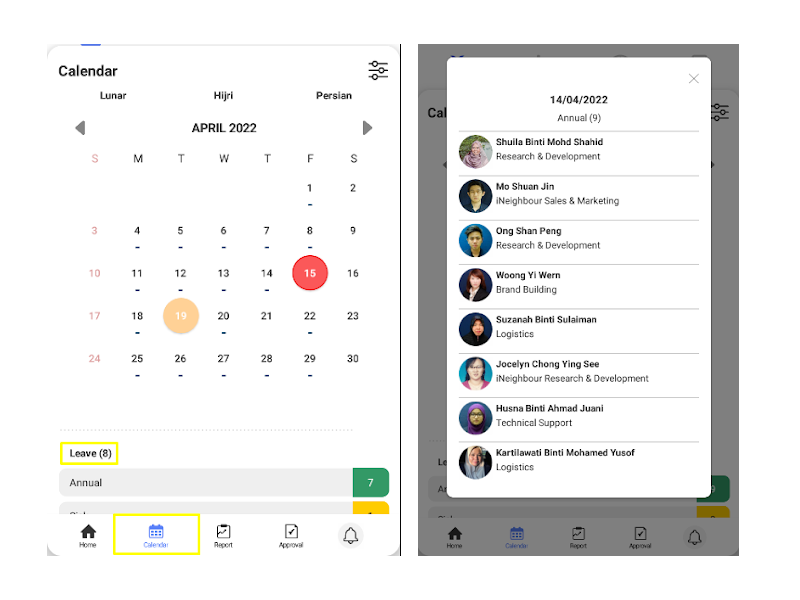 c) Report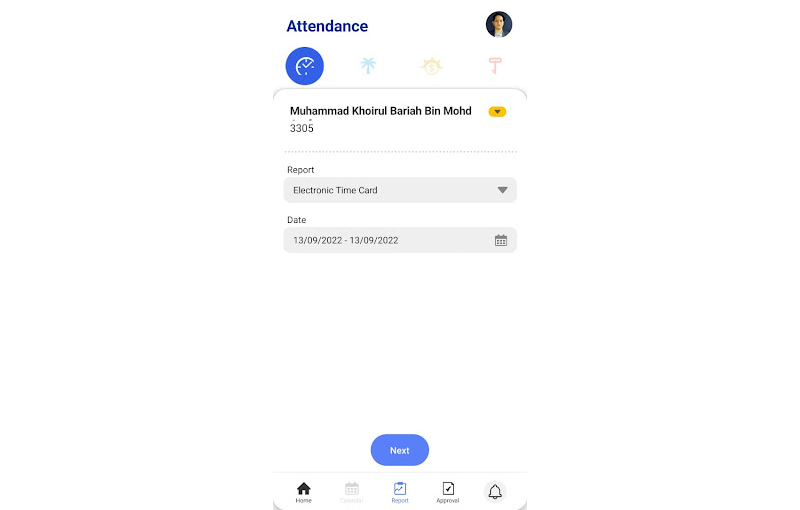 d) Approval
- view the application list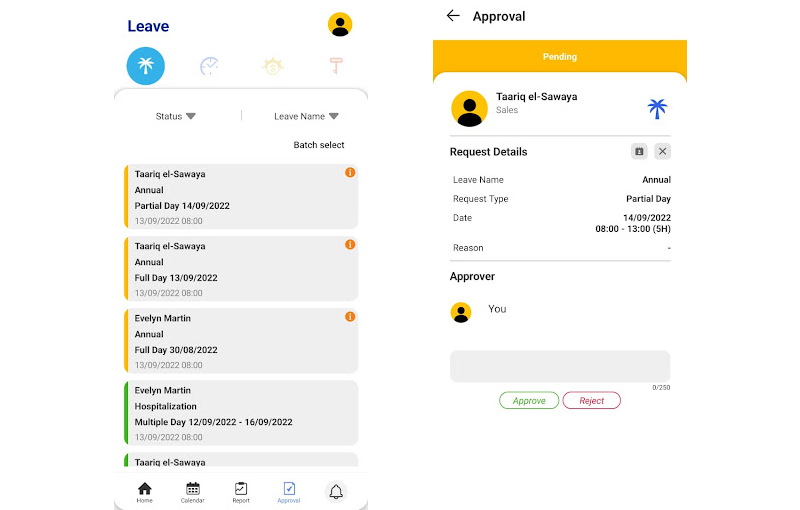 Note: If some of the screenshots or steps viewed here are different from the ones in the current system, this is due to our continuous effort to improve our system from time to time. Please notify us at
info@timeteccloud.com
, we will update it as soon as possible.
​