PROCESS
1. A pop-up message will appear when the owner triggers the panic button.
This popup message will include the owner's information such as name, Jalan or block, unit number, and the current location if the owner has enabled the GPS features on the phone (follow google map). This will allow the security guard to take alert and implement immediate action.
2. Click on View detail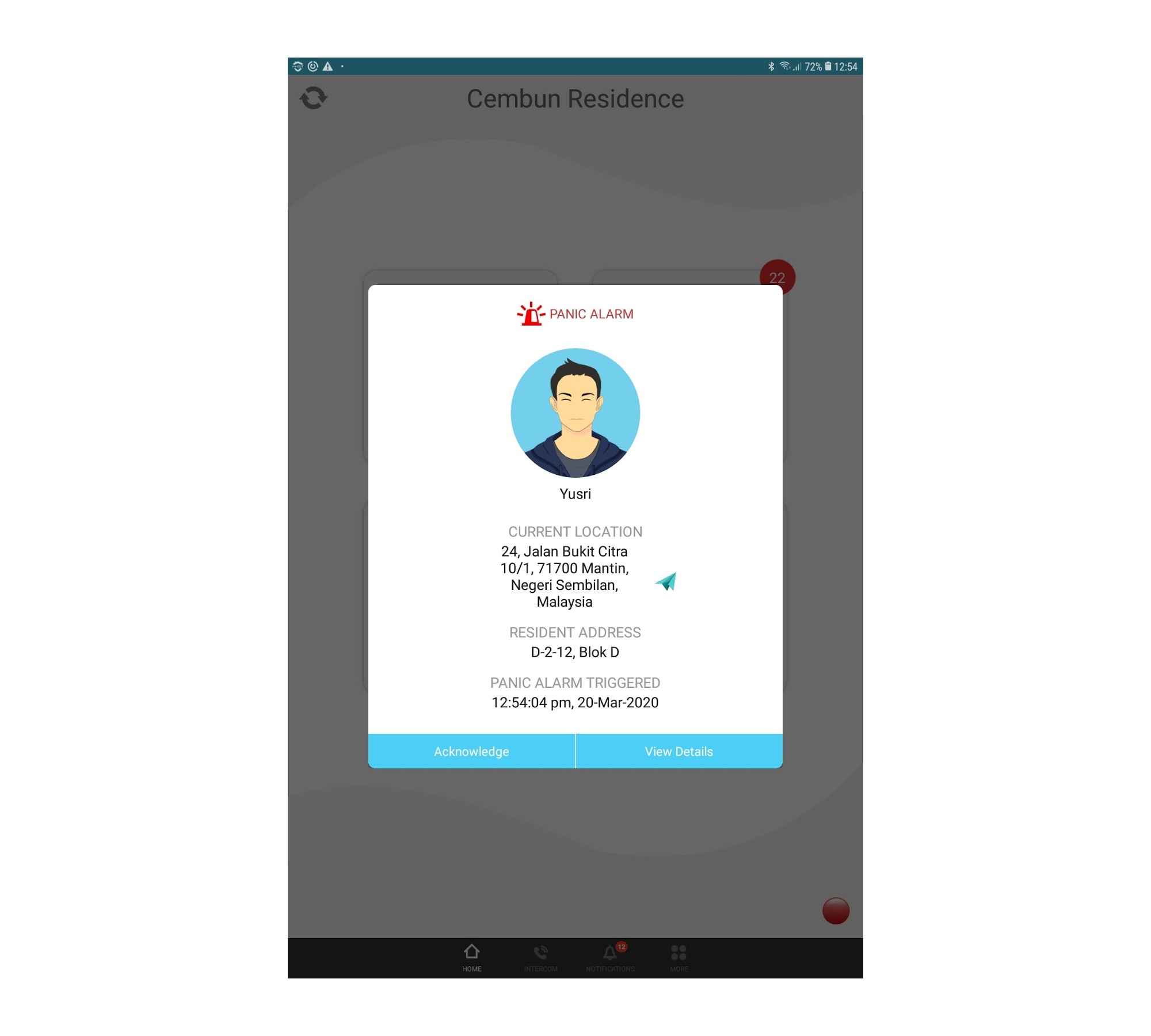 3. The security can view the Emergency type request submitted by the owner. Click Acknowledge to record the response time from the security guard.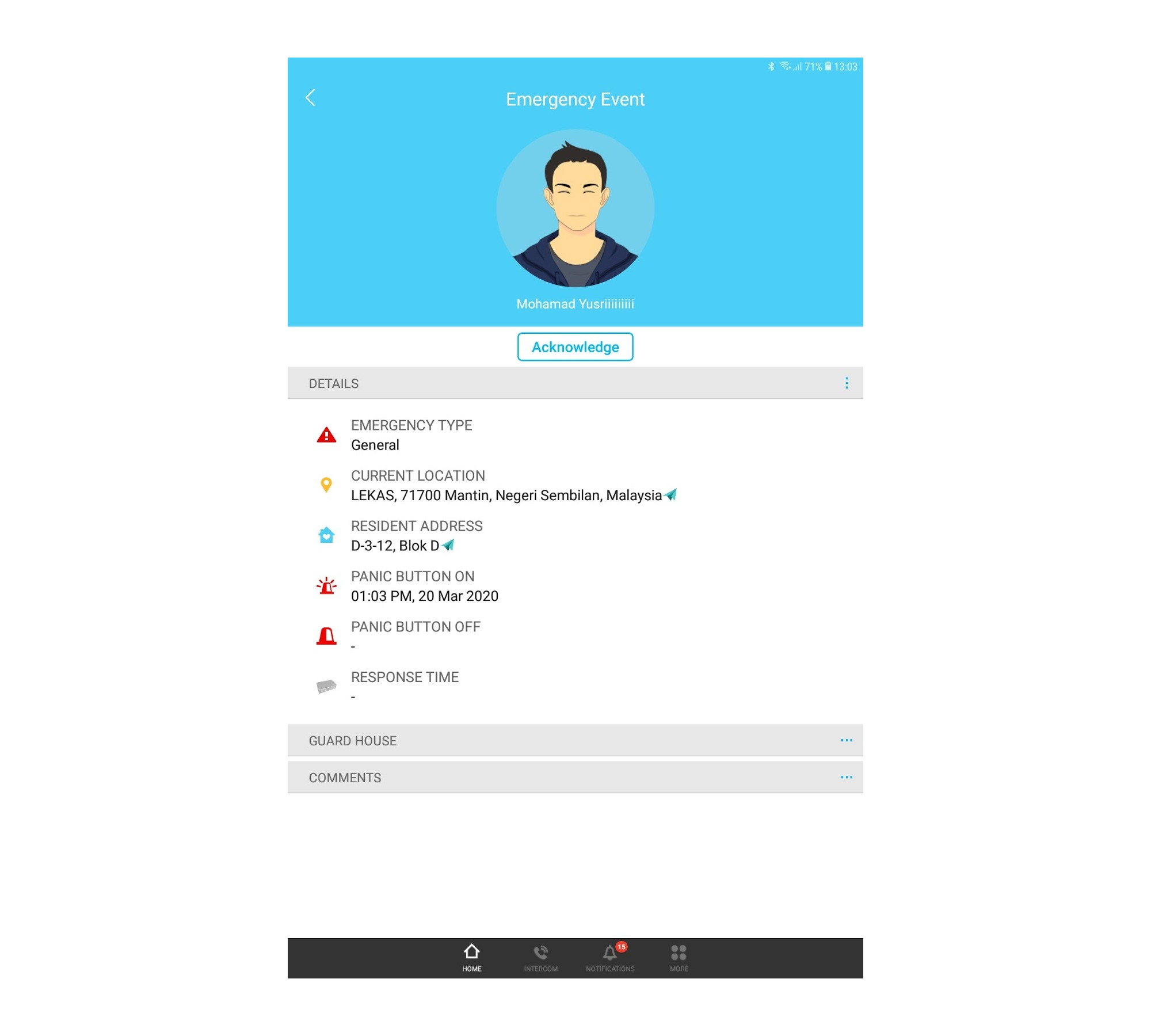 4. The security guard has to act according to the procedure prescribed by the resident association or the management on responding in the case of an emergency event.

5. Once the issue has been attended to, the security guard can leave a note in the comment section in the i-Vizit. This can be kept for future reference use. (Optional)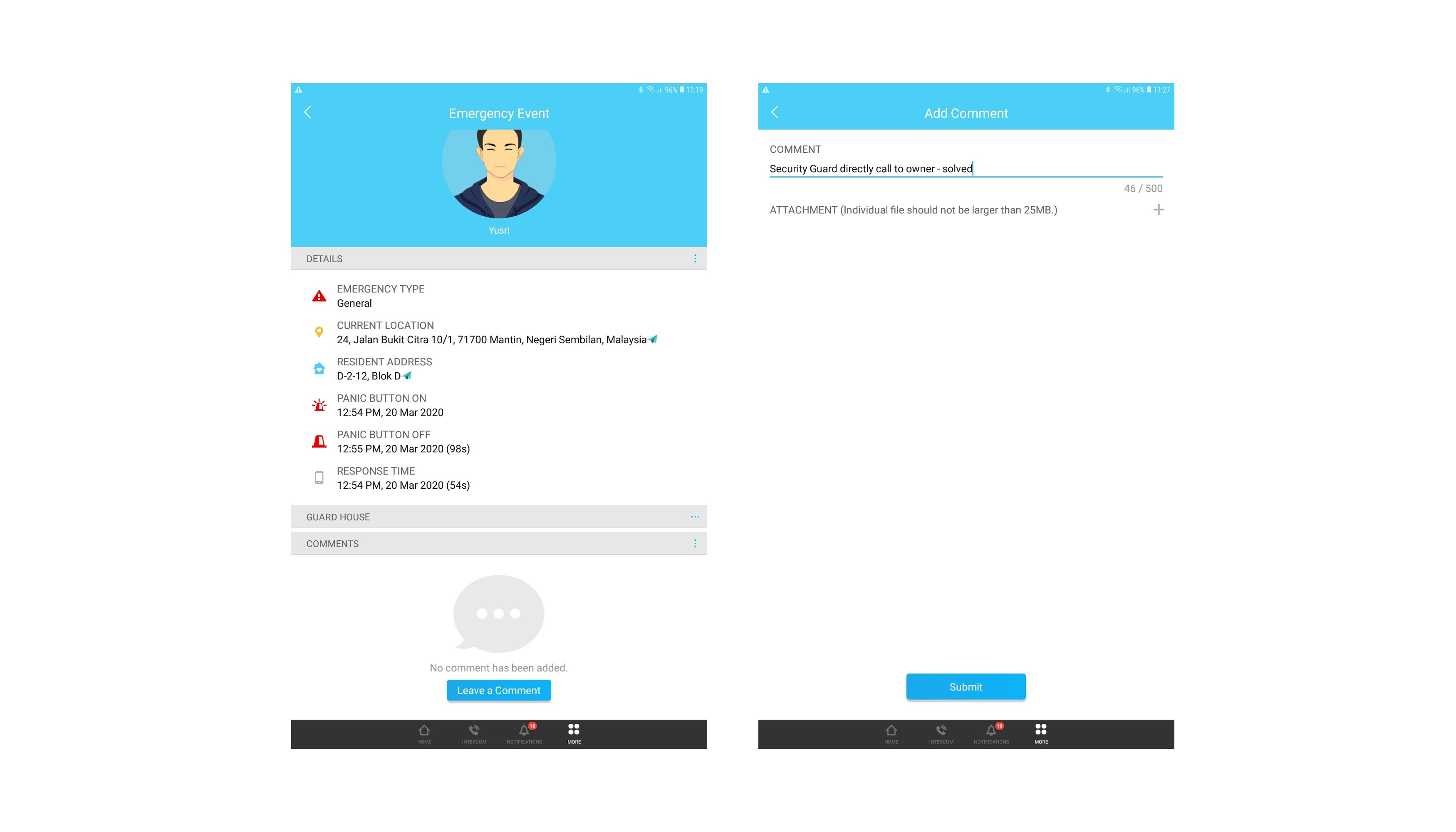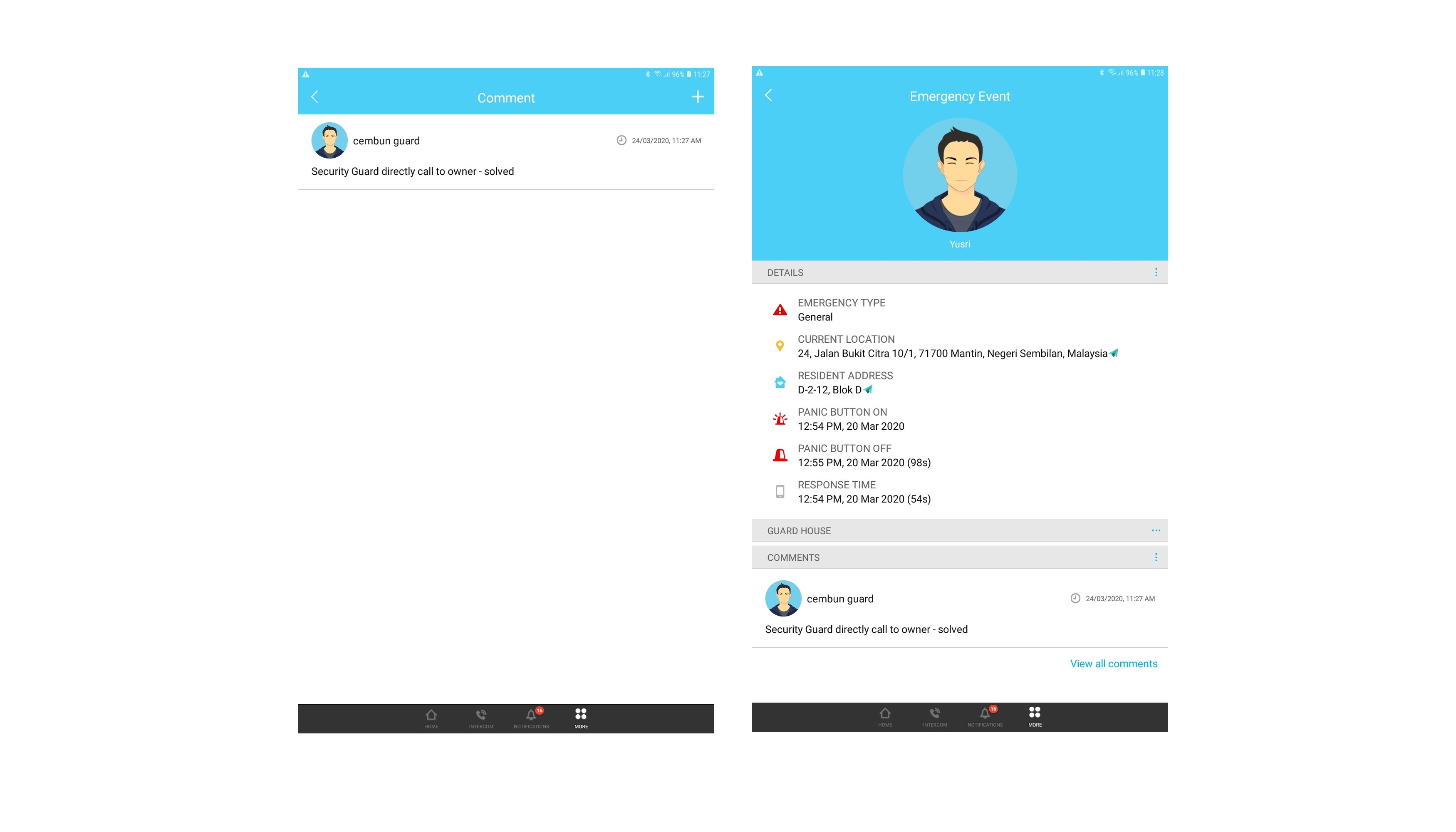 ​
If you are still having problems after completing all of the steps stated above, please contact us via
support@i-neighbour.com
Note: If some of the screenshots or steps viewed here are different from the ones in the current system, this is due to our continuous effort to improve our system from time to time. Please notify us at
info@i-neighbour.com
, we will update it as soon as possible.