How To Use Visitor Pass During Check-In/Out (Guard House Tablet)
This guide will teach you how to use the visitor pass with i-Vizit mobile application (Guard House Tablet).
1) Check-In Visitor
During visitor registration, the person in charge needs to select the visitor pass number, before proceeding to check-in the visitor.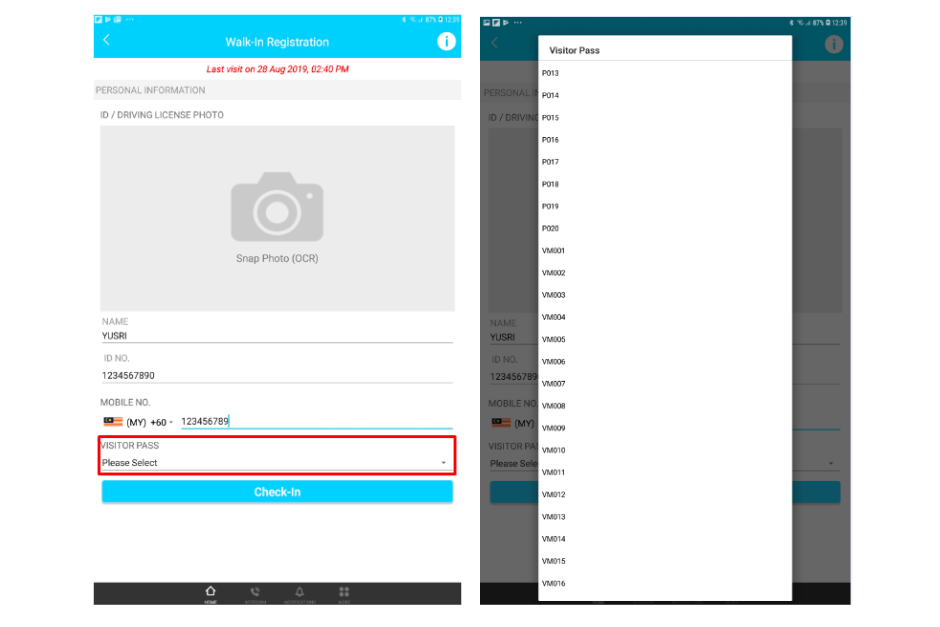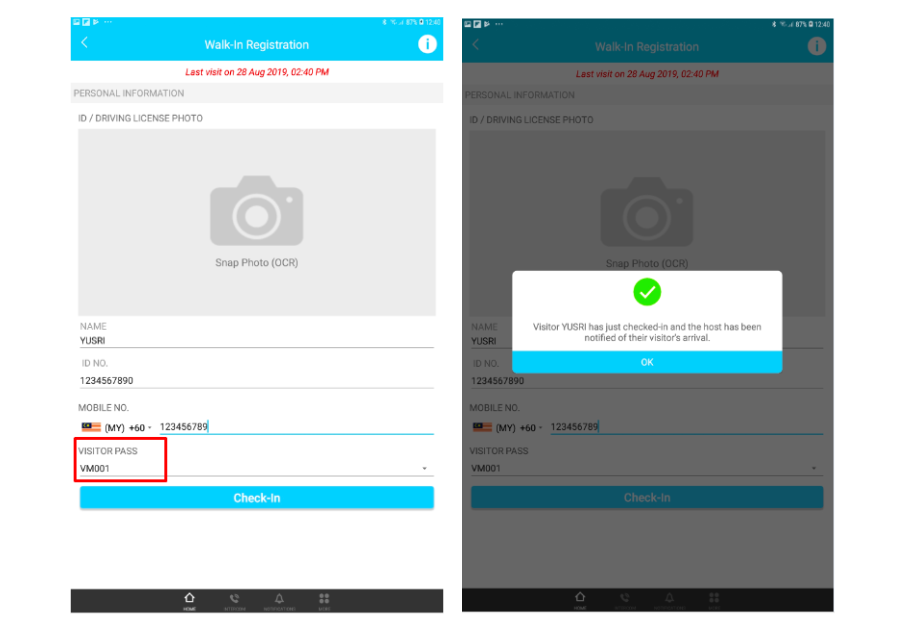 2) Check OUT Visitor
The person-in-charge needs to select "Scan QR Code" > Visitor pass > scan QR Code > Click "check out" > Done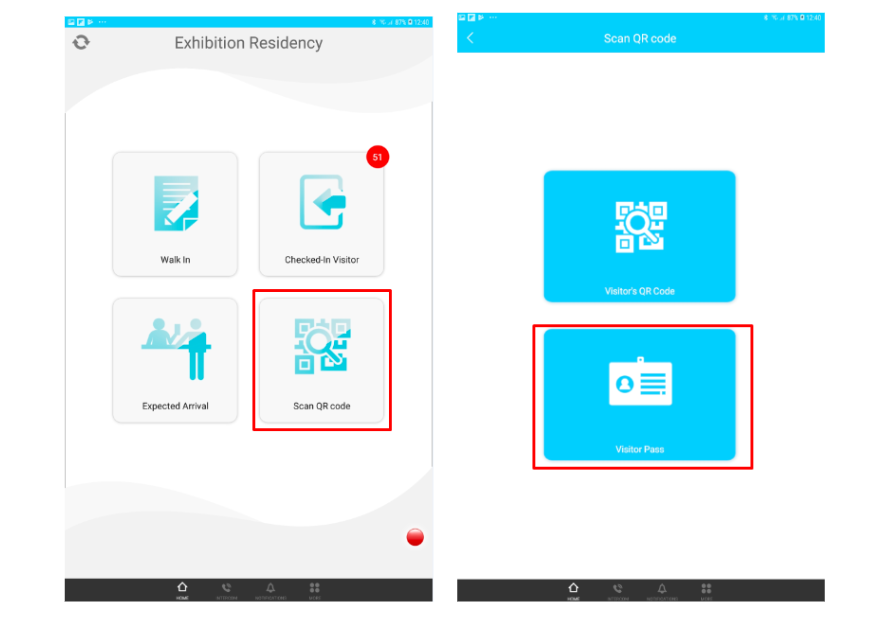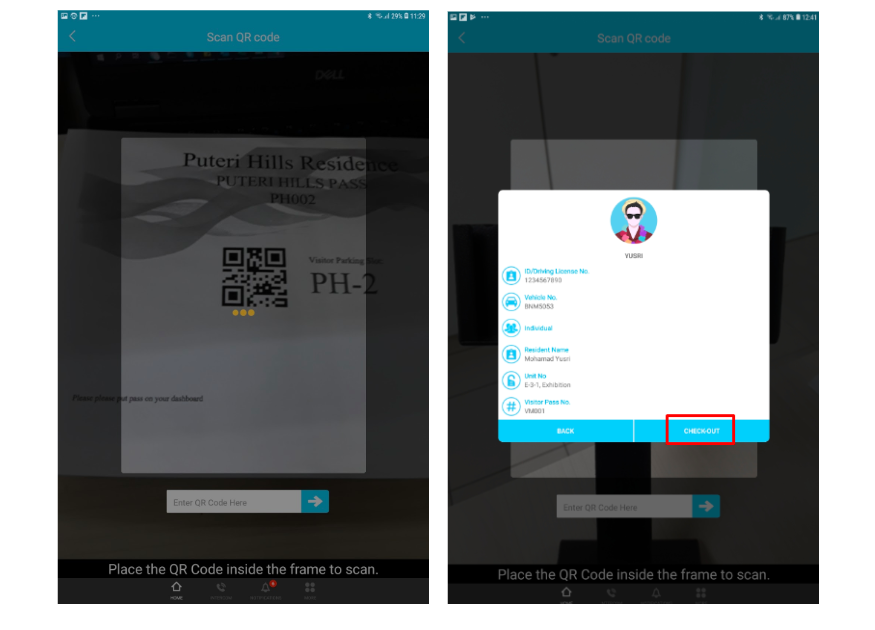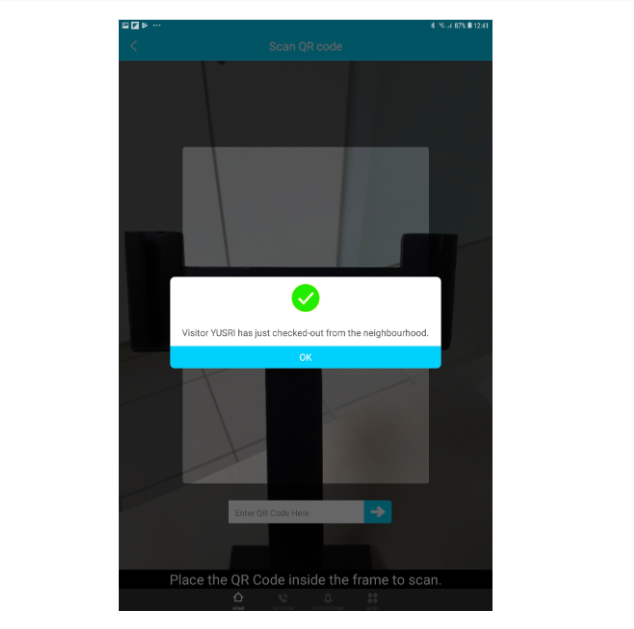 If you are still having problems after completing all of the steps stated above, please contact us via
support@i-neighbour.com
.
Note: If some of the screenshots or steps viewed here are different from the ones in the current system, this is due to our continuous effort to improve our system from time to time. Please notify us at
info@i-neighbour.com
, we will update it as soon as possible.
Related Articles

Visitor Registration - Making Visitor Pass Compulsory

This feature lets the admin select whether Visitor Pass should be compulsory or not. After enabling this option, the i-Vizit application (Guard House tablet) will prevent a security guard from pressing the check-in button without selecting a visitor ...

How To Enable Share Neighbourhood Guard House Account

Link multiple neighbourhoods together who are sharing the same guard house using just one Master Account. This makes it easier for security guards to manage all the visitors from these different neighbourhoods. Process In this article, we will use 2 ...

Owner's Notification for Visitor Check-in and Check-out

When a visitor has been checked-in by a security guard, the owner who is receiving this visitor will get a pop-up message to notify that he has a visitor. If the owner did not get a notification during the visitor check-in, please adjust the ...

"NOT MY VISITOR" - Report Wrongly Check-In Visitor in i-Neighbour

This article teaches users how to report wrongly checked-in visitors. Process Once a visitor is successfully registered at the guardhouse tablet, the Unit owner will receive a notification informing him that the visitor has checked-in. STEP 1 At the ...

Visitor Registration Process for Shared Guardhouse account

The registration for shared neighbourhood guard house account remained the same as the normal i-Vizit account. The only difference appears under the resident information, a neighbourhood selection has been added. To Register visitor Step 1 - Press ...