How to Set TimeTec TA/TimeTec Leave Application Library
Introduction
TimeTec TA is exceptional for its remote capabilities that allow employees to clock in/out securely via web or mobile from user smartphone. In addition, TimeTec Leave Solution eases the leave process and quickens the leave approval through the e-Leave management system. Besides that, the TimeTec application also has its library that allows you to store any memos or employee handbooks in the application, which users can download from the application.


2. Go to Company Module > System Setting.

3. Go to Library > Select " + " icon to add the library file > submit.

Remark: All the documents uploaded will be available for employees on the Web > Home and on the App > My Profile. Supported formats are pdf, jpeg, jpg, png, and the max file size is 10MB.

Application:
1. Login to the TimeTec application


2. Go to Menu > Click on user picture/profile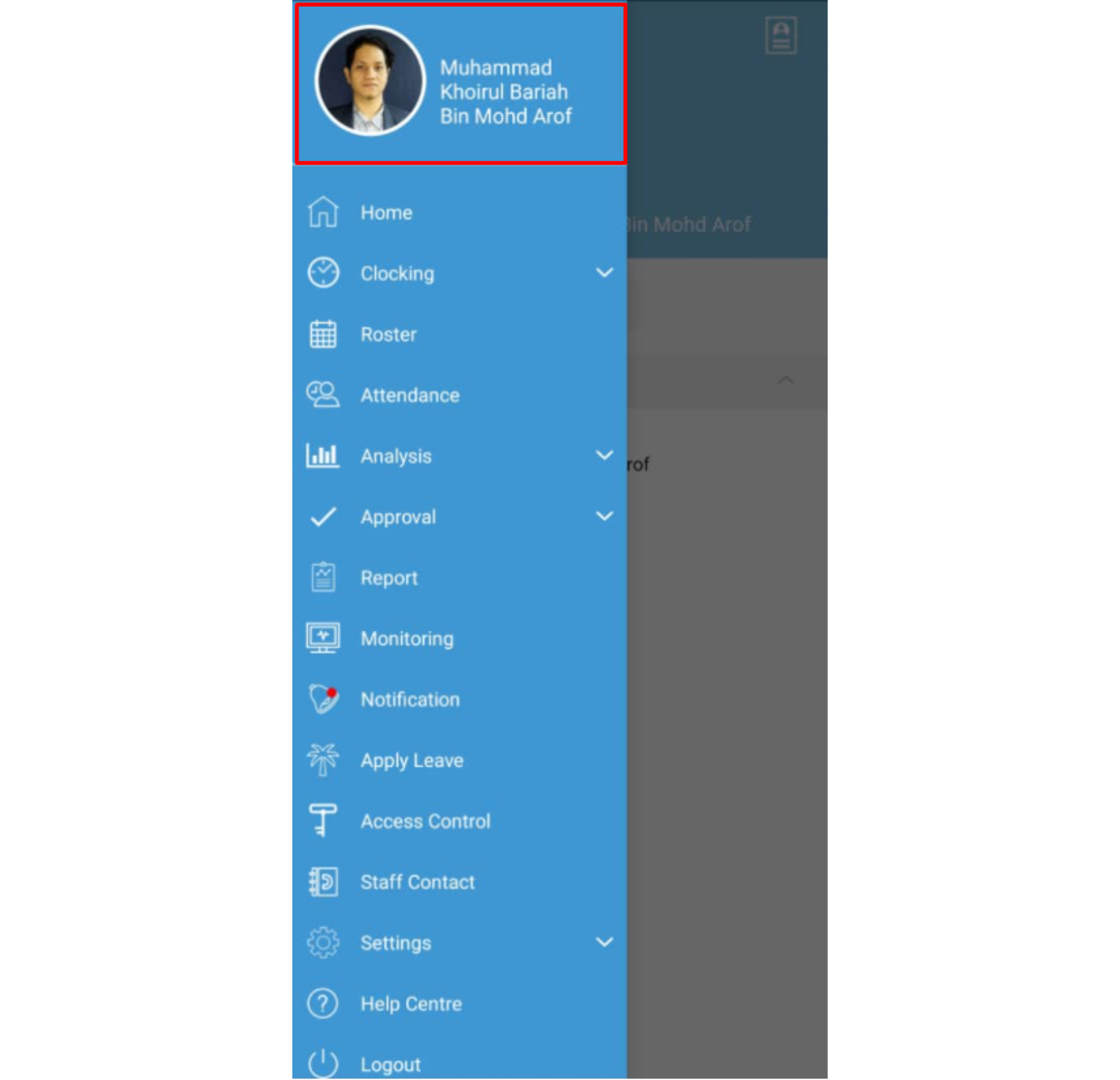 3. Select the library and download the available PDF file.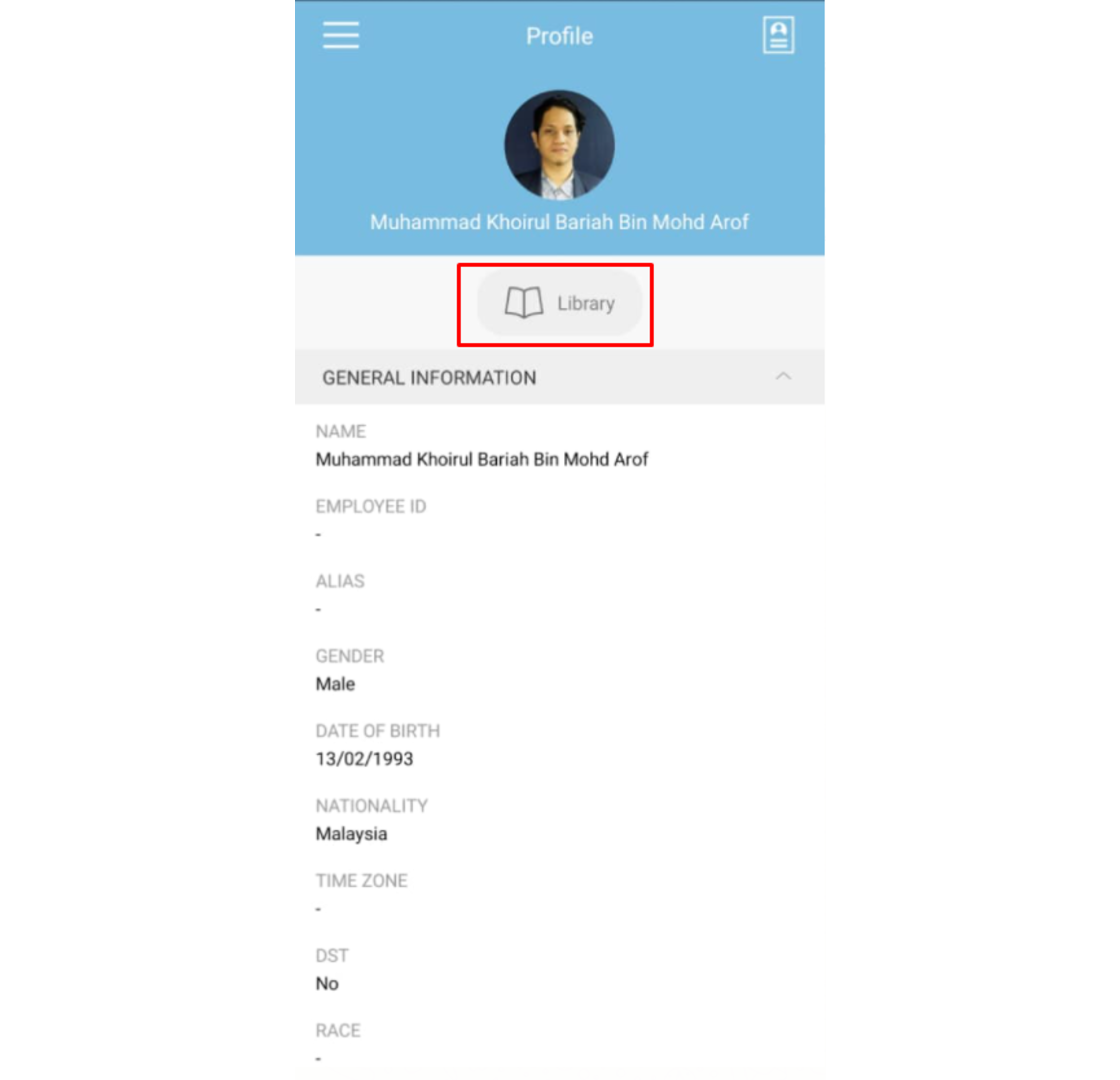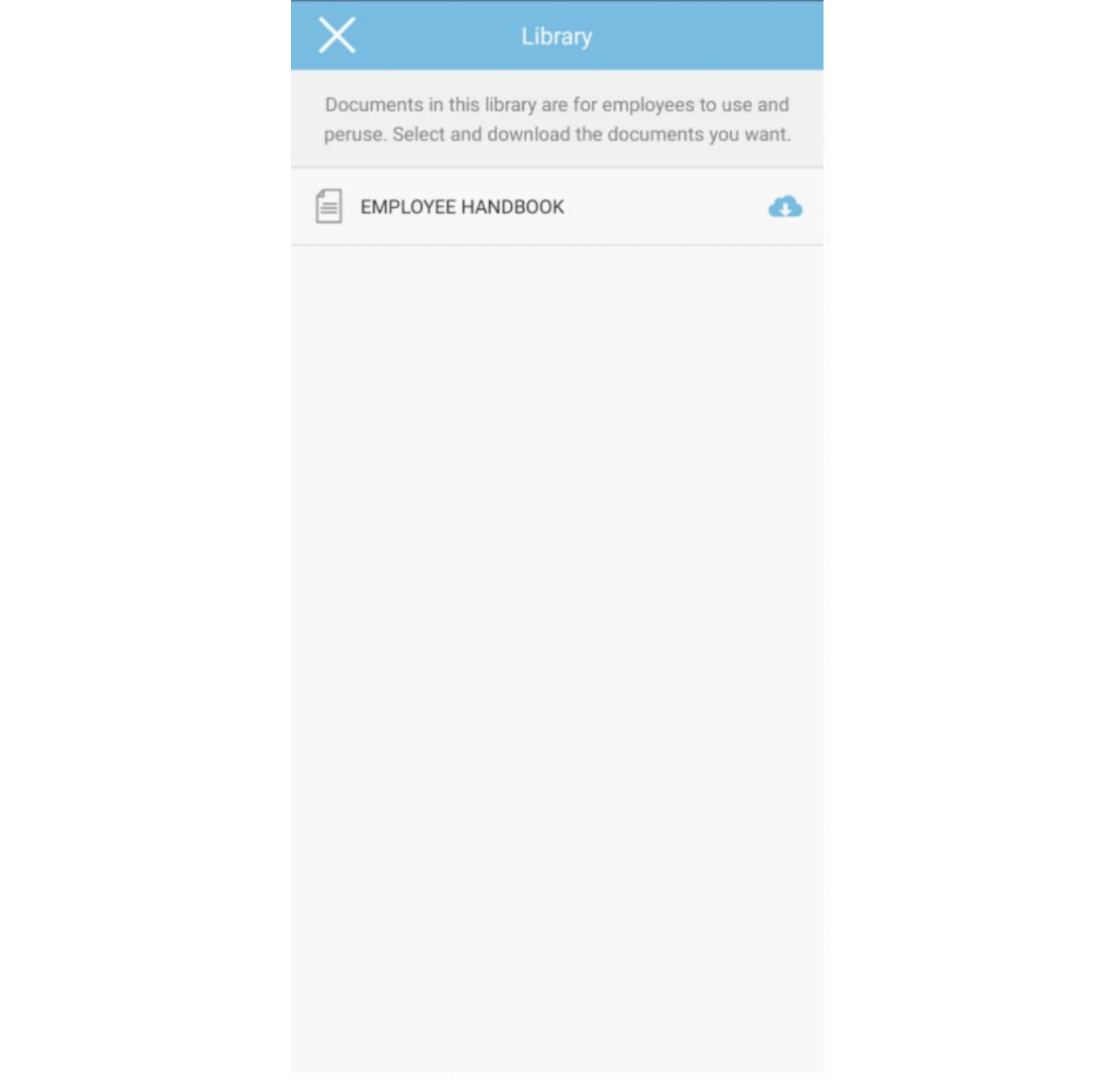 Note: If some of the screenshots or steps viewed here are different from the ones in the current system, this is due to our continuous effort to improve our system from time to time. Please notify us at info@timeteccloud.com, we will update it as soon as possible.
Related Articles

How To Add New User to TimeTec TA (Geofence User)

Introduction Time attendance, scheduling management & work from home are effective solutions for the modern workforce. The TimeTec TA automates your time data collection process and seamlessly integrates it with biometrics identification devices. ...

Leave Set Up For Probationary Employee (Existing User From TimeTec TA)

Introduction Probationary employees are newly recruited workers that are in probationary/trial period, which commonly last for three months, six months or up to a year. During this probationary period, the leave allocation for the probationary ...

How to Import Leave in TimeTec TA

Introduction Every organization has its own set of leaves that employees are entitled to. Leave types such as Annual Leave, Sick Leave, Maternity Leave, Paternity Leave, Bereavement, etc. This section will show you how to import and update user leave ...

Exporting Leave Data: Configuring Export Templates in TimeTec Leave

Introduction Users can export the leave data into a template and format of their preference. The leave export formats are divided into 2 general forms schema which are Detailed and Summary. LEAVE APPLICATION SCHEMA With the leave application schema ...

TimeTec Leave - How to Set a User as a Leave Approver

Introduction TimeTec Leave is a solution that provides convenient employee leave management for various types of companies. Using TimeTec Leave, you need to start by assigning approvers directly to every User and subsequently, determine the type of ...