How to Let Users Update Their Mobile ID Using Pairing Code for TimeTec TA
Introduction
Each mobile phone has its mobile ID. When a user first logs in to the TimeTec TA account using the TimeTec mobile app, the application will capture the user's mobile ID and mark it into the system to ensure the authenticity of the user. Due to this security, users will need to clear their Mobile ID whenever they change their mobile phone.

We have two options in clearing a user's mobile ID.


1.

Admin manually clears the mobile ID. Refer here for the guide.


2.

Let users clear the mobile ID using the pairing code.

This article explains how to let users clear the mobile ID using a pairing code.

Steps
A. Admin login into TimeTec account, www.timetecta.com and go to Company > System Setting > Time & Attendance > enable User Update Mobile ID, and Save


For User
1. Login into the TimeTec TA app.


2. Click on the update box to update the user mobile ID.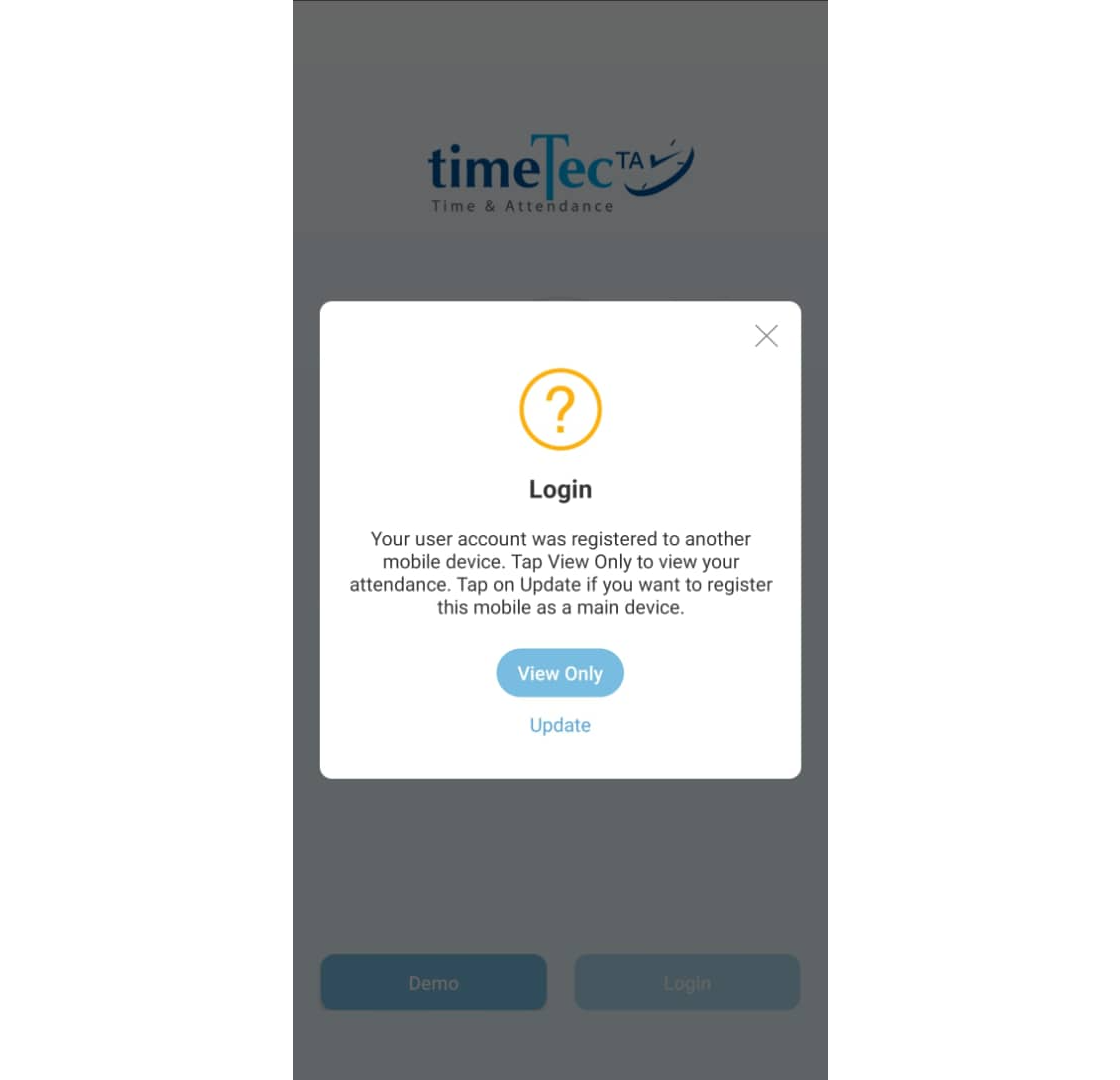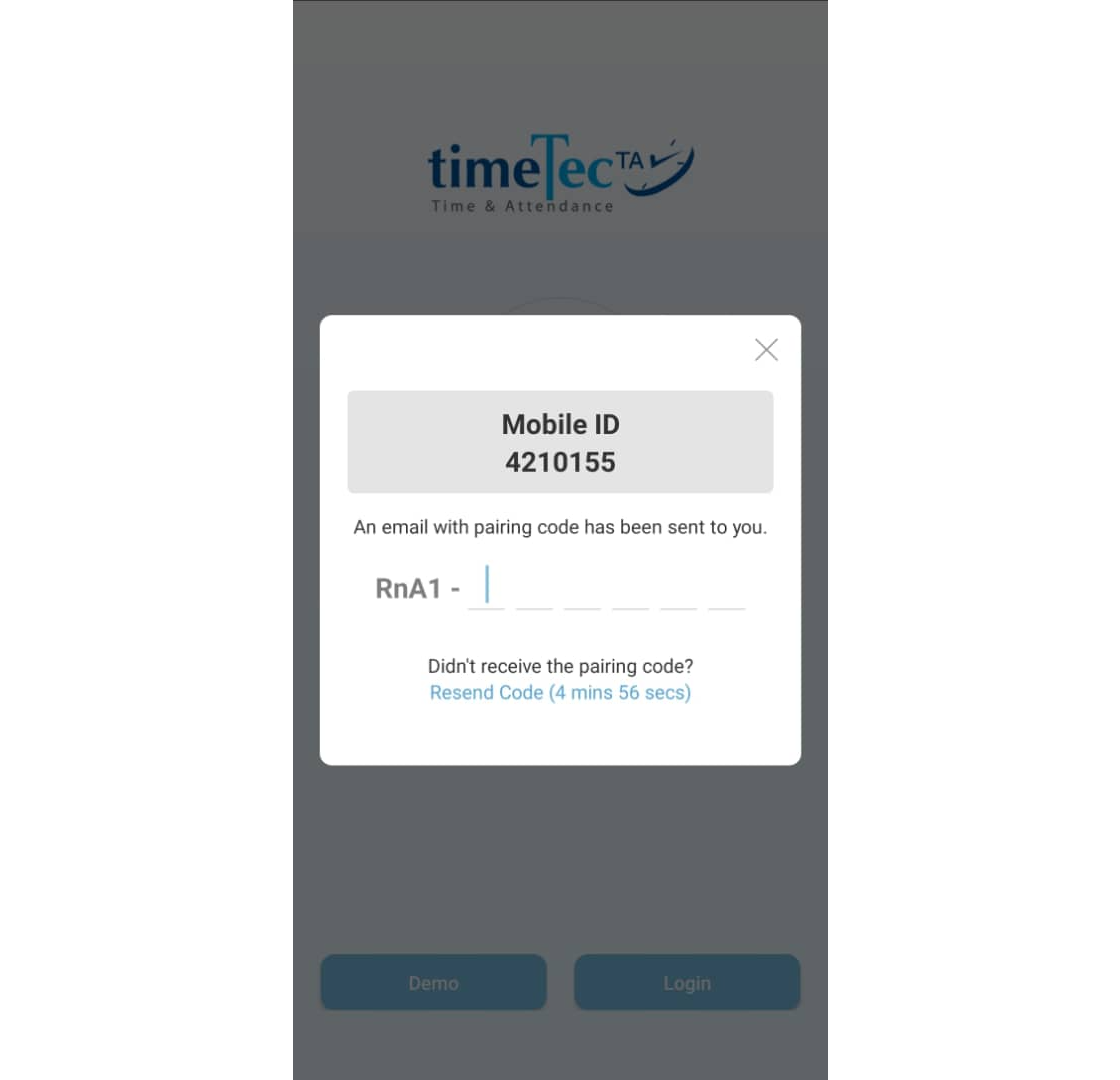 3. Go to your email for the new pairing code and fill it up in the application to update the user phone mobile ID for the user login.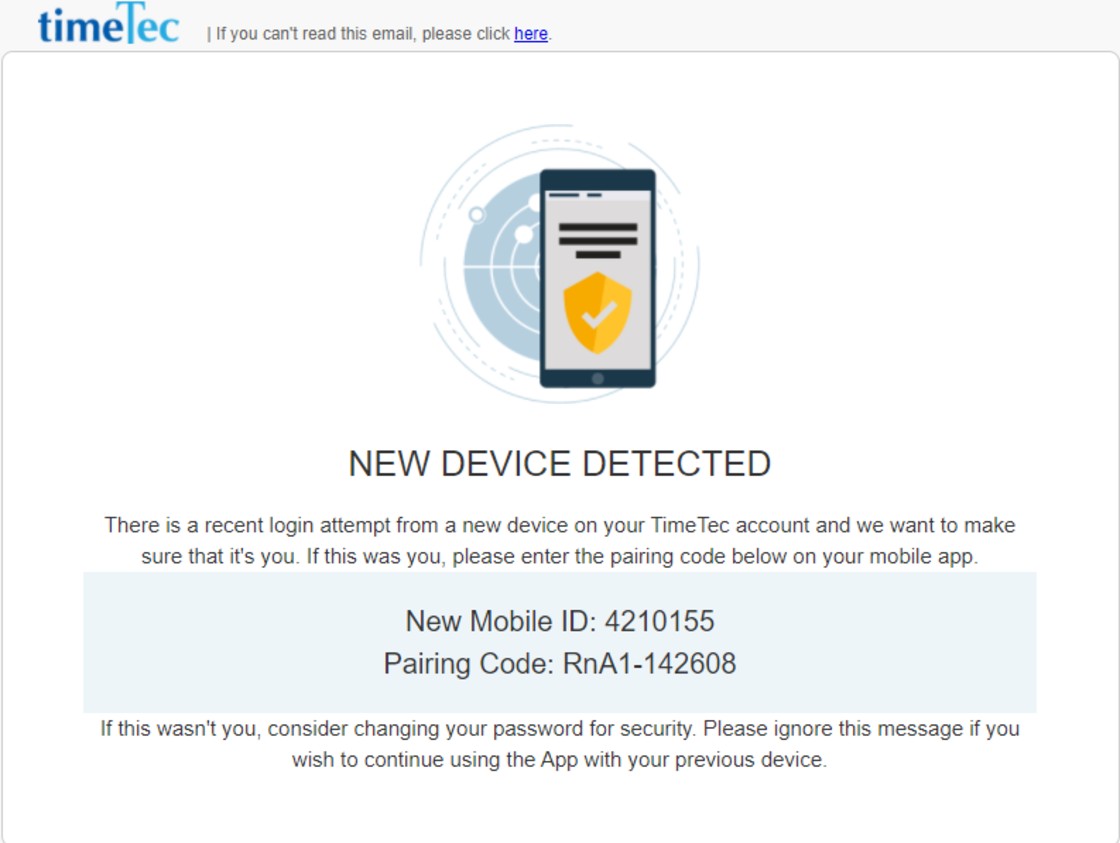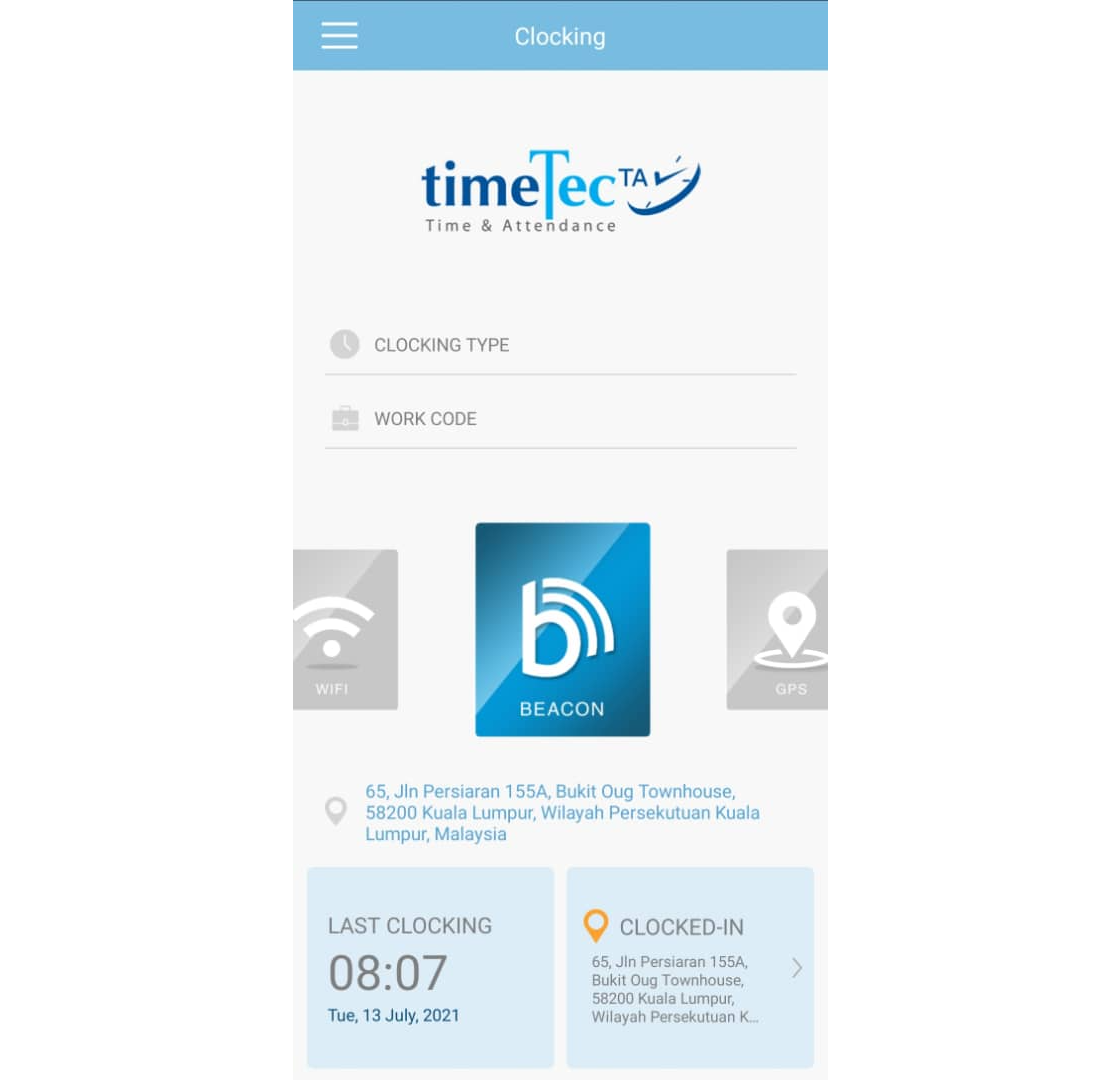 4. When you are done, you can clock and use the applications as usual.

Note: If some of the screenshots or steps viewed here are different from the ones in the current system, this is due to our continuous effort to improve our system from time to time. Please notify us at info@timeteccloud.com, we will update it as soon as possible.
Related Articles

How To Add New User to TimeTec TA (Geofence User)

Introduction Time attendance, scheduling management & work from home are effective solutions for the modern workforce. The TimeTec TA automates your time data collection process and seamlessly integrates it with biometrics identification devices. ...

Guide for TimeTec TA Mobile Clocking For Multinational Users

Introduction TimeTec TA mobile clocking is a feature for users to perform clocking via the application using their mobile smartphone regardless of the location they are at. There is a default time zone that the TimeTec TA system follows. Therefore, ...

Admin Reset User's Mobile ID to Allow Staff to Change Device

Introduction TimeTec Mobile is a real-time solution aimed to provide maximum convenience and flexibility, especially to industries having staff who are constantly on-the-move, enabling them to report their attendance wherever they are, check their ...

TimeTec TA Mobile App - Personal Clocking

Introduction To cater to employees who are always on the go and those with flexible working arrangements, TimeTec TA offers 4 different ways for users to clock their attendance from a smartphone. The options available for personal clocking in ...

How to Export Users' Email from TimeTec TA

Introduction Do you want to export Users' Email from TimeTec TA and Import to another 3rd party program? This could be really helpful when TimeTec TA allows you to Export Users' Email and customize your own data. Exporting a list of users' Email is a ...