How to Hide Unit Owner Contact Number from I-Vizit Guard Tablet View
1. Tap "My Unit"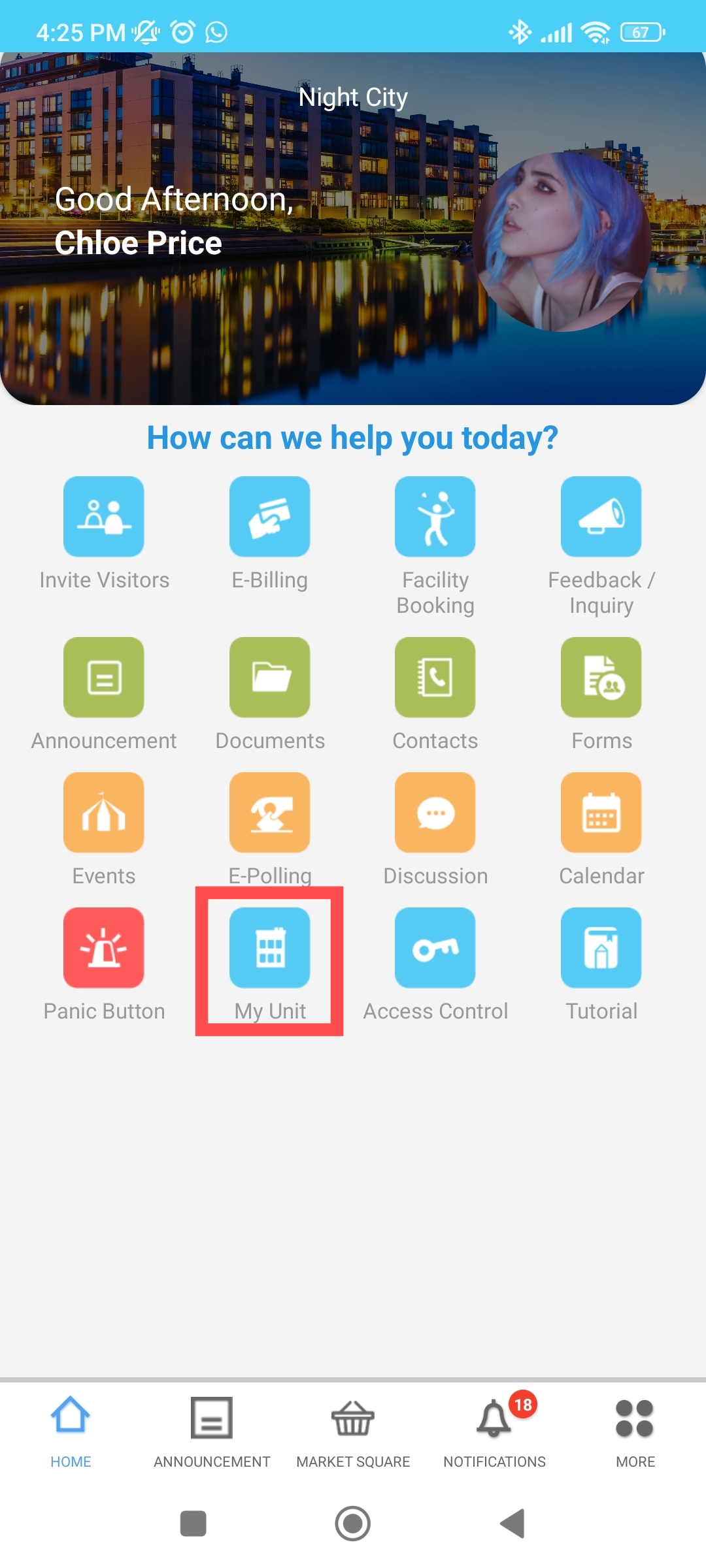 2. Tap the pencil icon to edit intercom numbers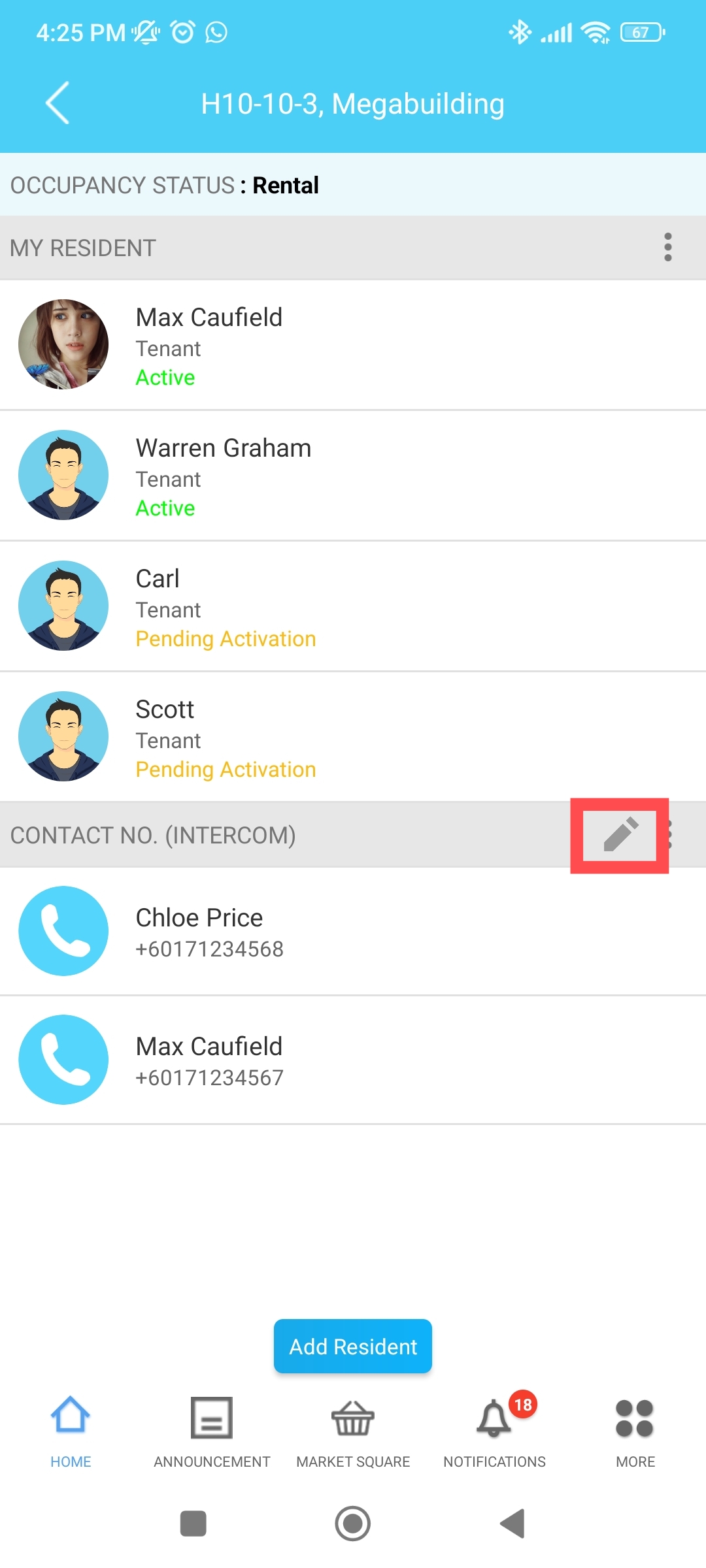 3. Toggle "Enable for guard viewing" to hide the unit owner contact from guard tablet view.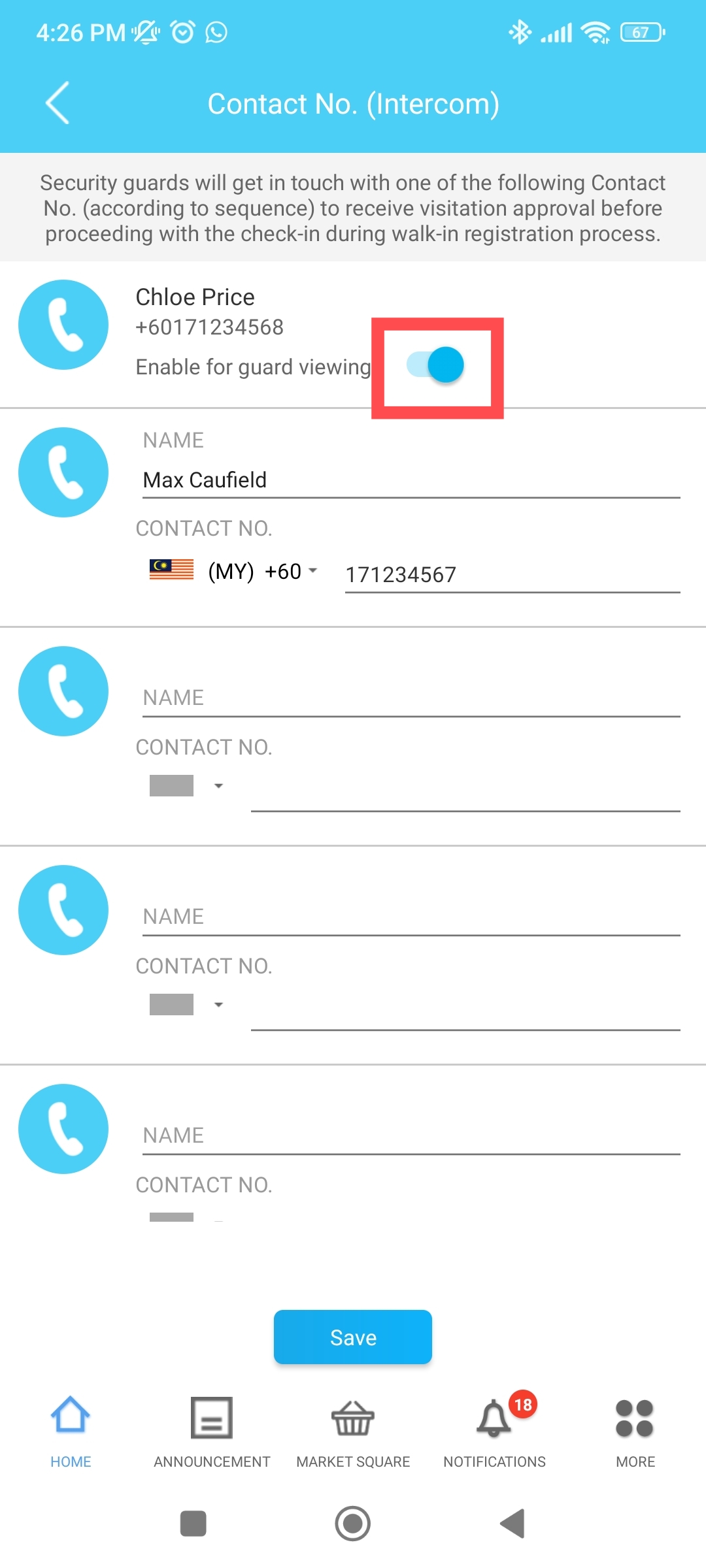 4. Tap "Ok".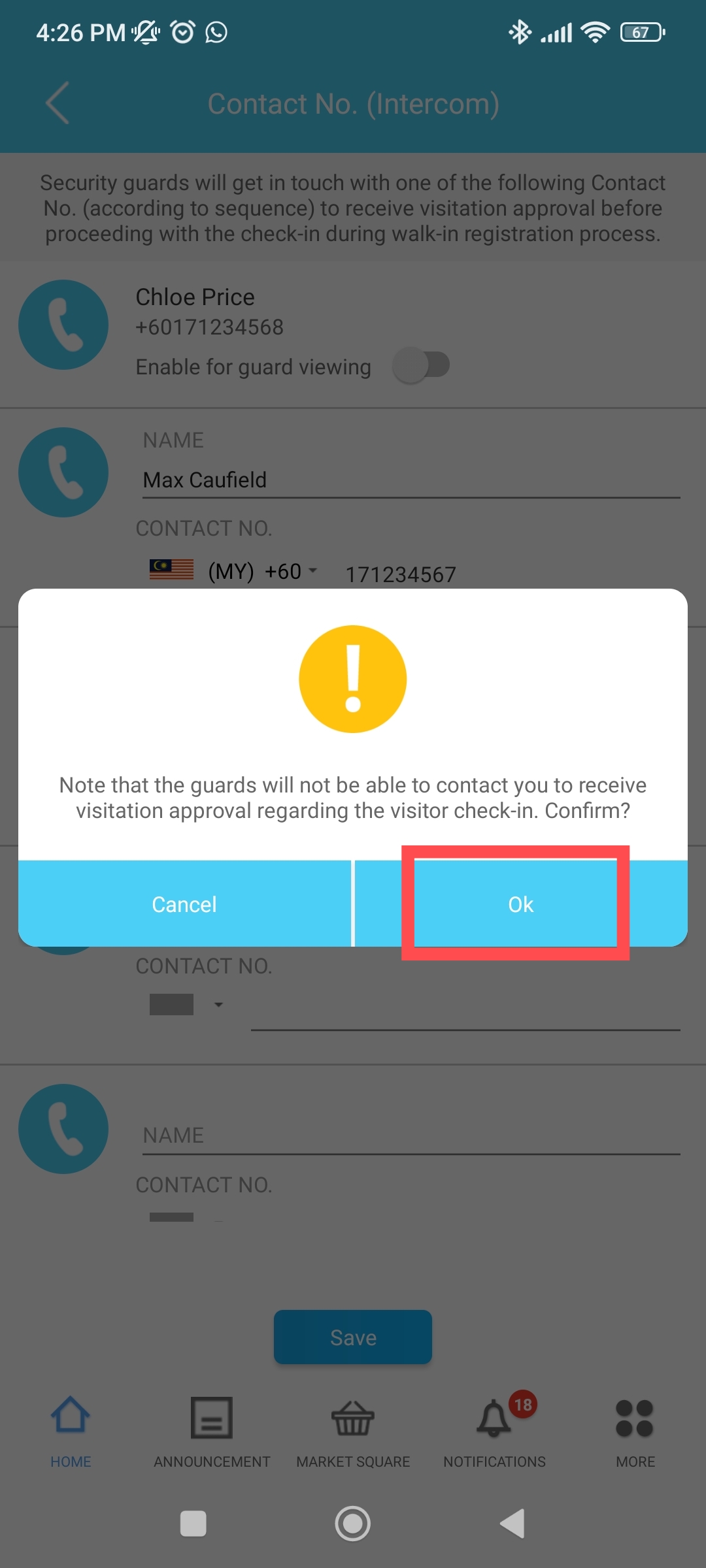 5. Tap "Save".

Note: Guards will have to sync their tablets in order to update your new information/settings.
Related Articles

How to Change Unit Owner

This article will be presenting the steps to change the unit owner after the house/unit is sold or changed to another name/party. The same steps can also be applied in the case that the Admin has added the owner details wrongly during the initial ...

How To Use Visitor Pass During Check-In/Out (Guard House Tablet)

This guide will teach you how to use the visitor pass with i-Vizit mobile application (Guard House Tablet). 1) Check-In Visitor During visitor registration, the person in charge needs to select the visitor pass number, before proceeding to check-in ...

Add Your Tenant Details in i-Neighbour (for Rental house/unit)

This article aims to teach users how to add tenants to their rental unit. Step 1 - Change your house status from "Owner" to "Rental" To change the house status, contact your management/committee directly. Upon successful changes, the status will be ...

The Function of Panic Button in i-Vizit

This article explains the function of the Panic Button in i-Vizit. PROCESS 1. A pop-up message will appear when the owner triggers the panic button. This popup message will include the owner's information such as name, Jalan or block, unit number, ...

How to Add Unit Owner Individually in i-Neighbour

An admin can carry out the steps easily when they need to add in only 1 or 2 units. However, when it involves more than 10 units, we do recommend importing by using the Excel file. This will speed up the process rather than to add in individually. ...