How To Add Intercom Number In i-Neighbour App
This article aims to guide users how to add intercom contact numbers for the guardhouse to contact to confirm visitors.

1. Click 'My Unit'.

2. Click on the pencil icon next to 'CONTACT NO'.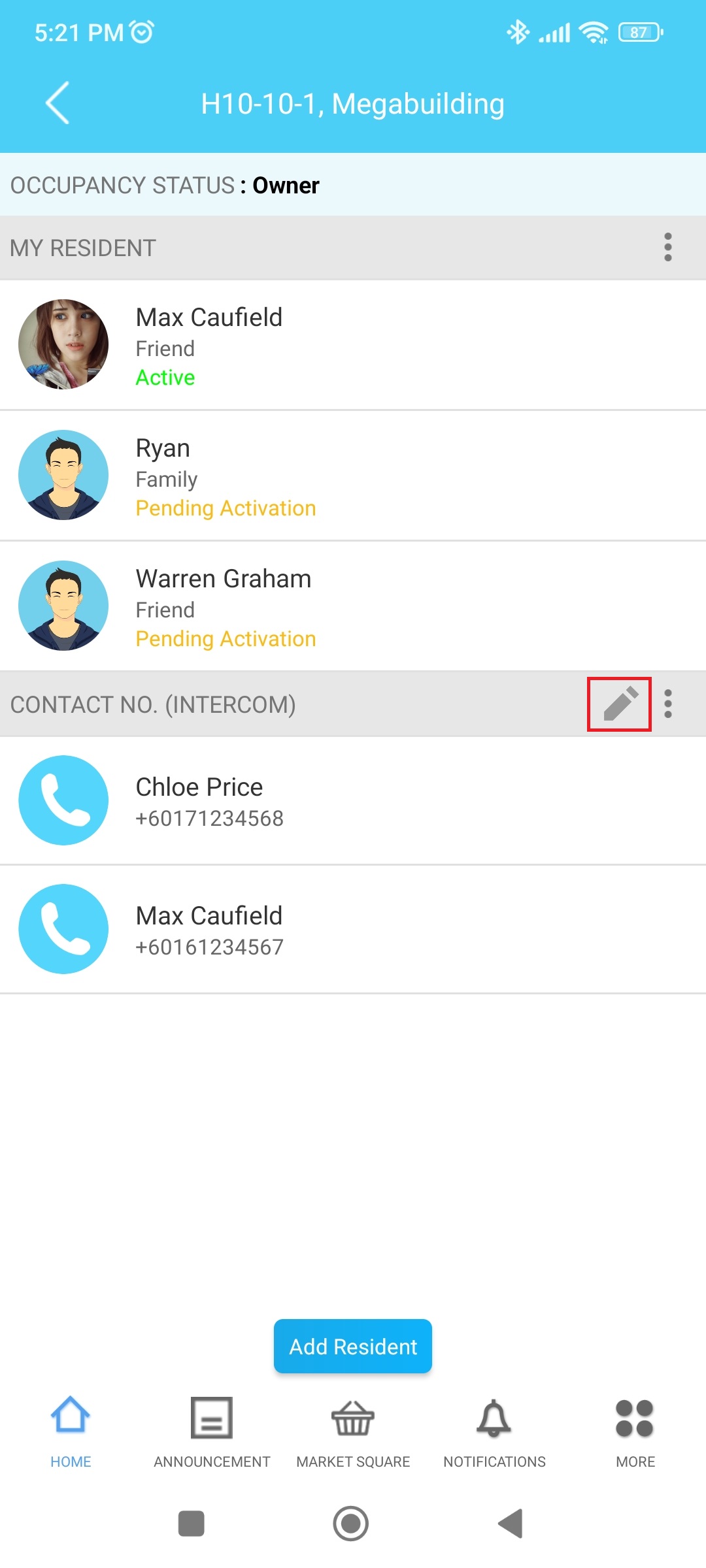 3. Enter a contact number for an intercom. You can enter it directly or you can choose from your contact list by clicking on the 'Add from contact list'. Once done, click Save.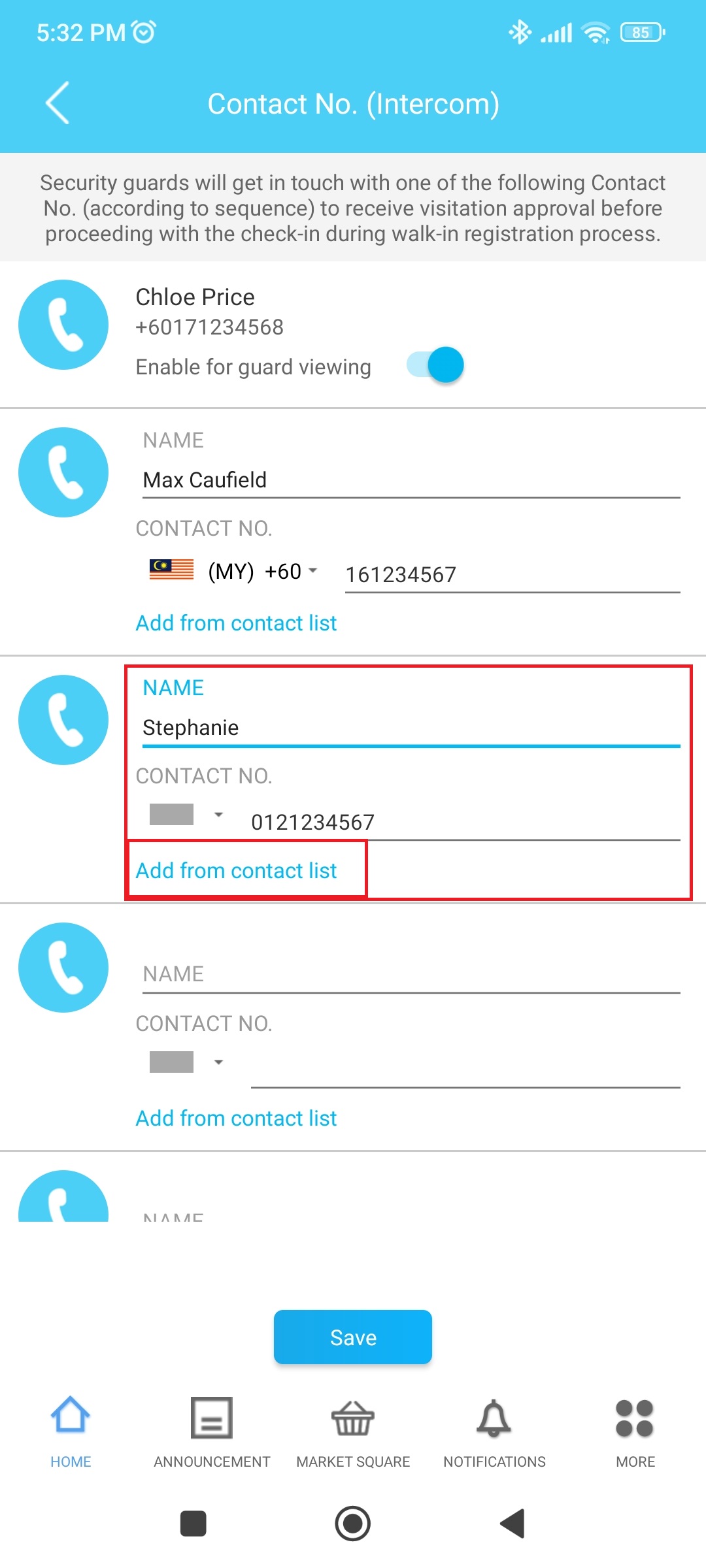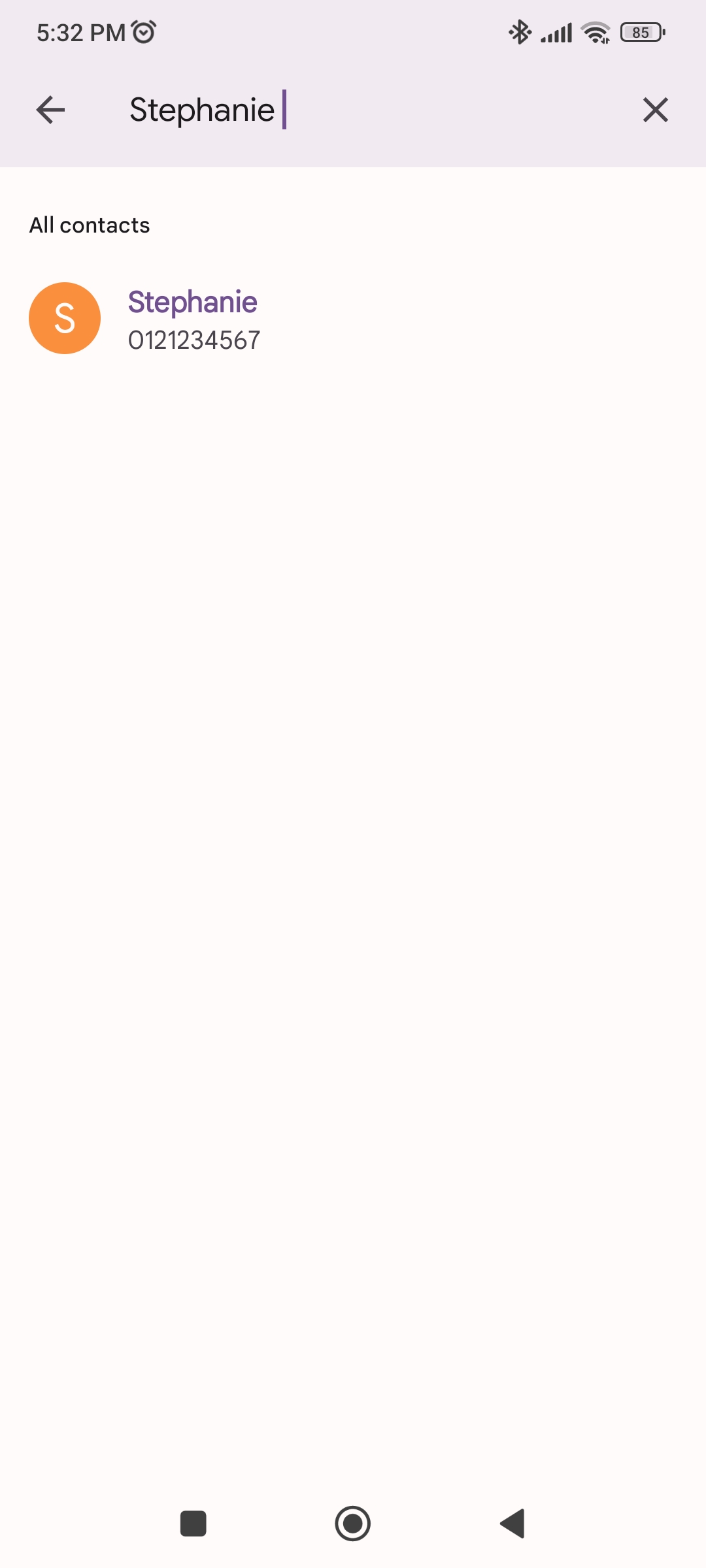 4. In the i-Neighbour App contact number, the name and the number you entered will be added into the system. Note: This number provided will only be used for i-Vizit and the number will not be displayed by security guards, only the house owner name will appear.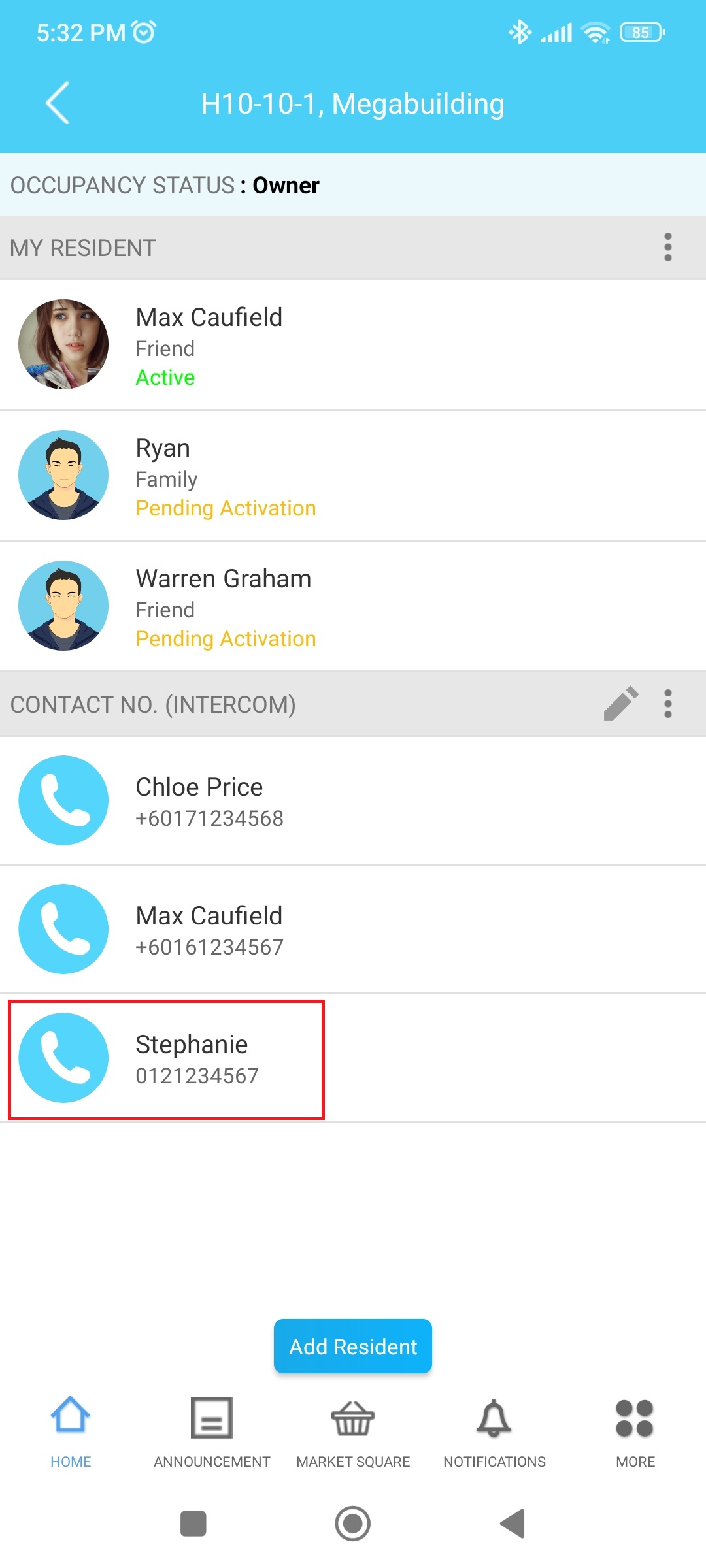 Now the security guards can intercom the resident to verify the check-in process via i-Vizit.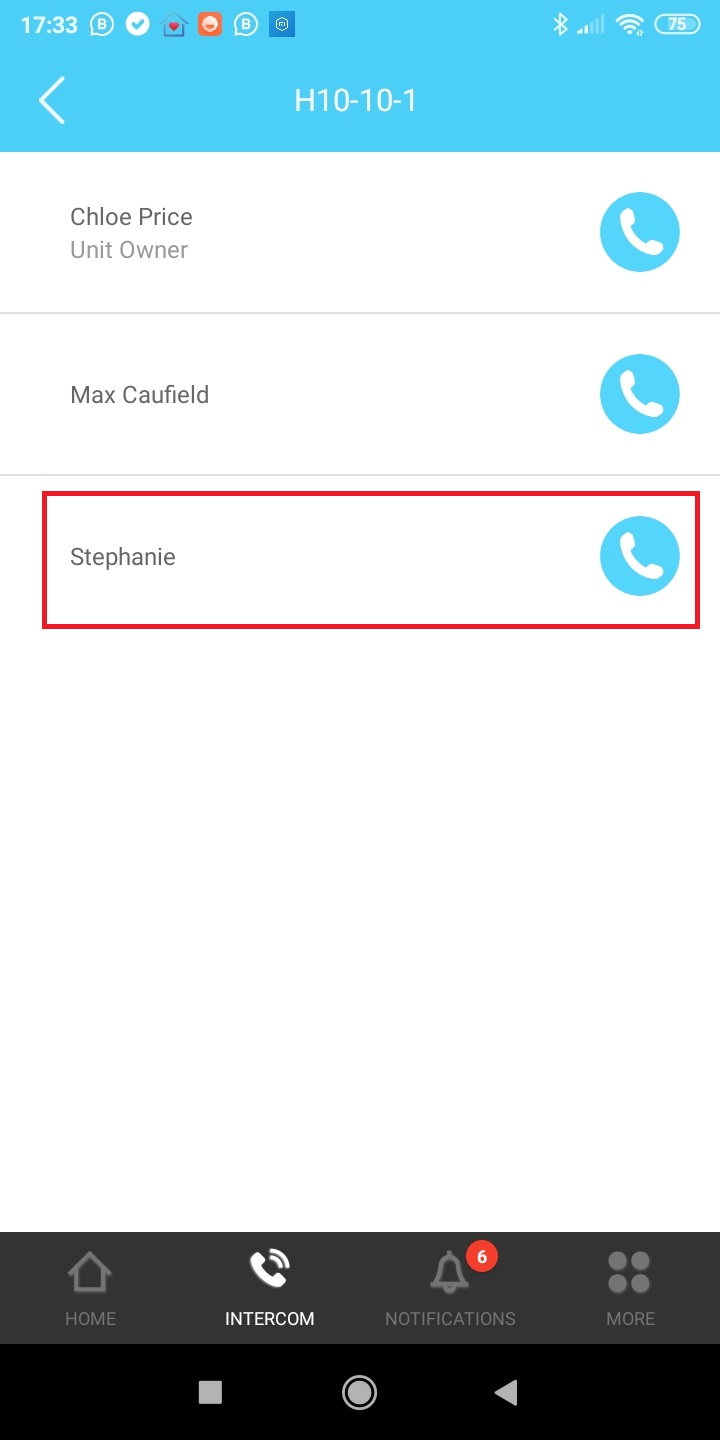 If you are still having problems after completing all of the steps stated above, please contact us via
support@i-neighbour.com
Note:
If some of the screenshots or steps viewed here are different from the ones in the current system, this is due to our continuous effort to improve our system from time to time. Please notify us at
info@i-neighbour.com
, we will update it as soon as possible.